JOINT WEBSITE OF GERMAN SCHOOLS IN NORTH AMERICA
Curriculum Overview
The German curriculum focuses on competence-driven learning in a structured environment that allows for a democratic class community and high-level learning encompassing all academic areas. Schools in Germany are usually public (and so are universities!), so German education always comes from a place of equity and integration.
The German Schools Abroad in North America are able to also add in concepts of the "Balanced Literacy" approach from current American and Canadian education. This approach integrates both whole language and phonics concepts, and aims to include the most effective elements of each. The components include: interactive read aloud, guided reading, shared reading, interactive writing, shared writing, reading workshop, writing workshop and word study.
Both curricula encourage independent learning, but in slightly different ways, a distinction to be valued and celebrated in our schools.
Evaluating student learning also looks a bit different, with our focus on assessing three levels of thinking:
The first level requires understanding of content and the ability to reproduce a memorized text or mathematical operation.
The second level asks a student to analyze, explore, or interpret a concept.
To demonstrate the third and most complex level of thinking, students must go beyond the text or scientific principle in order to apply a theme, principle, operation, or analysis to another context.
Merging these approaches, and then adding in diverse content that reflects our international student cohorts results in a program that benefits all our students and prepares them for the future.
Language Instruction and Bilingual Education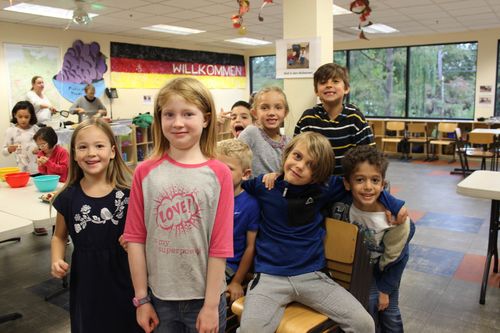 Preschool and lower elementary grades are the perfect time for language acquisition. Our programs provide one of two research-based approaches; full immersion or bilingual.
In an immersion program the children engage in the target language with one or two German speaking teachers, with separate classes in English. A bilingual program marries two languages together in one classroom. A child experiences a "One Teacher, One Language" approach; meaning children interact in the target language of the teacher.
In both programs, the language acquisition happens though consistent prompts, visual aids, body language and modeling. Teachers introduce new topics and vocabulary through stories, songs, hands-on activities, and open-ended questions. Children are presented opportunities to spark their creativity, explore the world around them, exert energy through physical education and acquire language skills through language-rich environments and child-centered experiences. In addition, conversations with other children in the classroom who are more advanced in their language skills support learning and comprehension.
In Elementary School, students continue to learn in both languages. Each school approaches this a little differently, but at the end of Elementary School, students are ready to carry on to upper grades, with a high level of competency in German and English.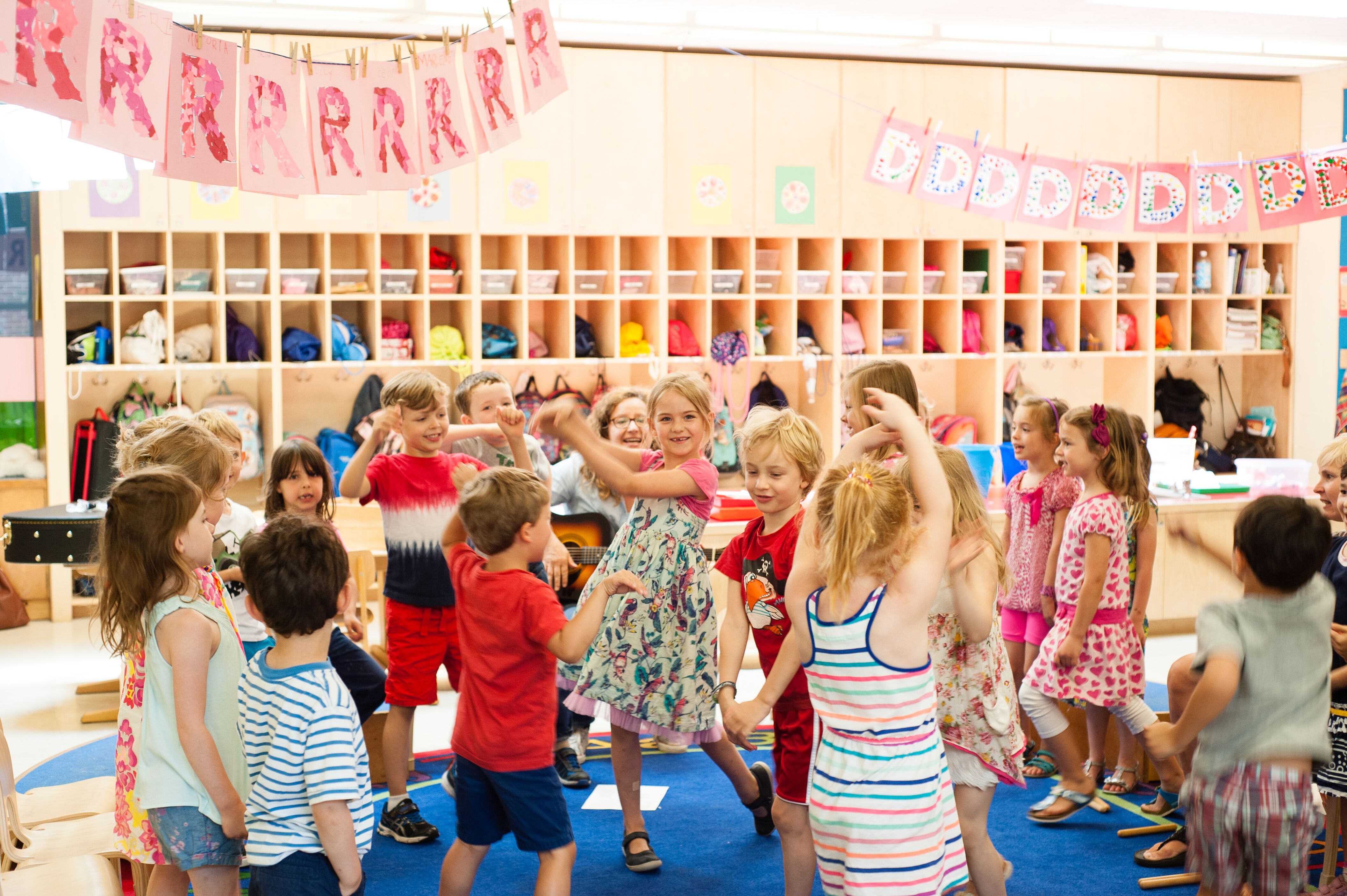 Examining a Problem from All Sides
In German education, great emphasis is placed on creative problem-solving and critical thinking. This translates directly into teaching methods. Because schools are not ranked, there are very few standardized tests by which to compare schools. This removes the pressure for a school to achieve or maintain a particular score as an institution, and consequently, for teachers to "teach to the test" in order for students to do well across the board. German Schools Abroad are able to maintain the focus on teaching, and not on a specific test.
Students are taught that there are many ways to find the answer to a question, and the main goal is to examine the steps a student takes to get to the answer, as well as the actual answer itself. This approach can make lessons slightly more challenging in the beginning, as teachers are showing multiple problem-solving options, but in the end students are well-prepared to use the approach that best fits their learning style as well as the challenge they face.
For example, in Mathematics, a student may get points on an assessment for their logic, the problem-solving steps they took to find the answer, and the final answer to the problem. We want students to develop the language skills necessary to make solid arguments for the approach they choose as well as the knowledge they need to reach their goal for a specific task.
Assessments to Ensure Progress
Of course, there are a few standardized tests students take at points throughout their educational journey to ensure the school's curriculum remains on track. However, these tests rely on the students' natural development and learning progress, and not on knowing the answer to individual test questions. Reading, Spelling, and Grammar tests are used at specific points in Elementary School to ensure students are acquiring German and English fluency and to identify those who may need extra support. Math tests help determine if students may benefit from additional challenges or additional instruction. There are also similar assessment points as students move up toward preparation to begin the Abitur instruction to ensure they are in a position to succeed and identify support systems that can be put into place if necessary.
For specific details on an individual school's curriculum, teaching style, assessment philosophy and regional educational requirements, please visit the school's website.