JOINT WEBSITE OF GERMAN SCHOOLS IN NORTH AMERICA
Multilingualism and multicultural education broaden intellectual, cultural and social horizons
Offering your child a multilingual education is not only an investment in your child's academic and professional future but also, and perhaps more importantly, it's an investment in his/her personality development. Non-German-speaking parents can rest easy regarding their ability to support their child's education - all our schools have after-school language support programs and some even have a German course available for parents. School communication for parents is provided in both German and English.
Learning at German Schools in North America
When considering the wide array of options for Preschool - Grade 12 education in the United States and Canada there are many choices available for parents. For those near one of the 8 German Schools Abroad in North America, discovering what a German education has to offer provides a unique and attractive alternative.
Setting Boundaries, Encouraging Independent Learning, and Building Character
Our teachers maintain structured yet open classrooms based on a typical German model. From early childhood onwards, children are given clear expectations and boundaries and learn to live respectfully and practice tolerance in a community of their peers. At the same time, teachers encourage children to learn and act on their own authority and to develop a critical and analytical mind. Democratic principles are introduced at an early age and mutual respect and intercultural understanding are values which are translated into everyday life in the classroom and on the playground.
The programs of our North American schools might differ from one another, but they are all internationally-oriented, stimulating the learning process in areas encompassing language, natural sciences, creativity, arts, music and sports. Providing your child with a solid educational foundation is the primary aim of any educational institution, but North American German Schools Abroad also focus strongly on developing students to their fullest potential.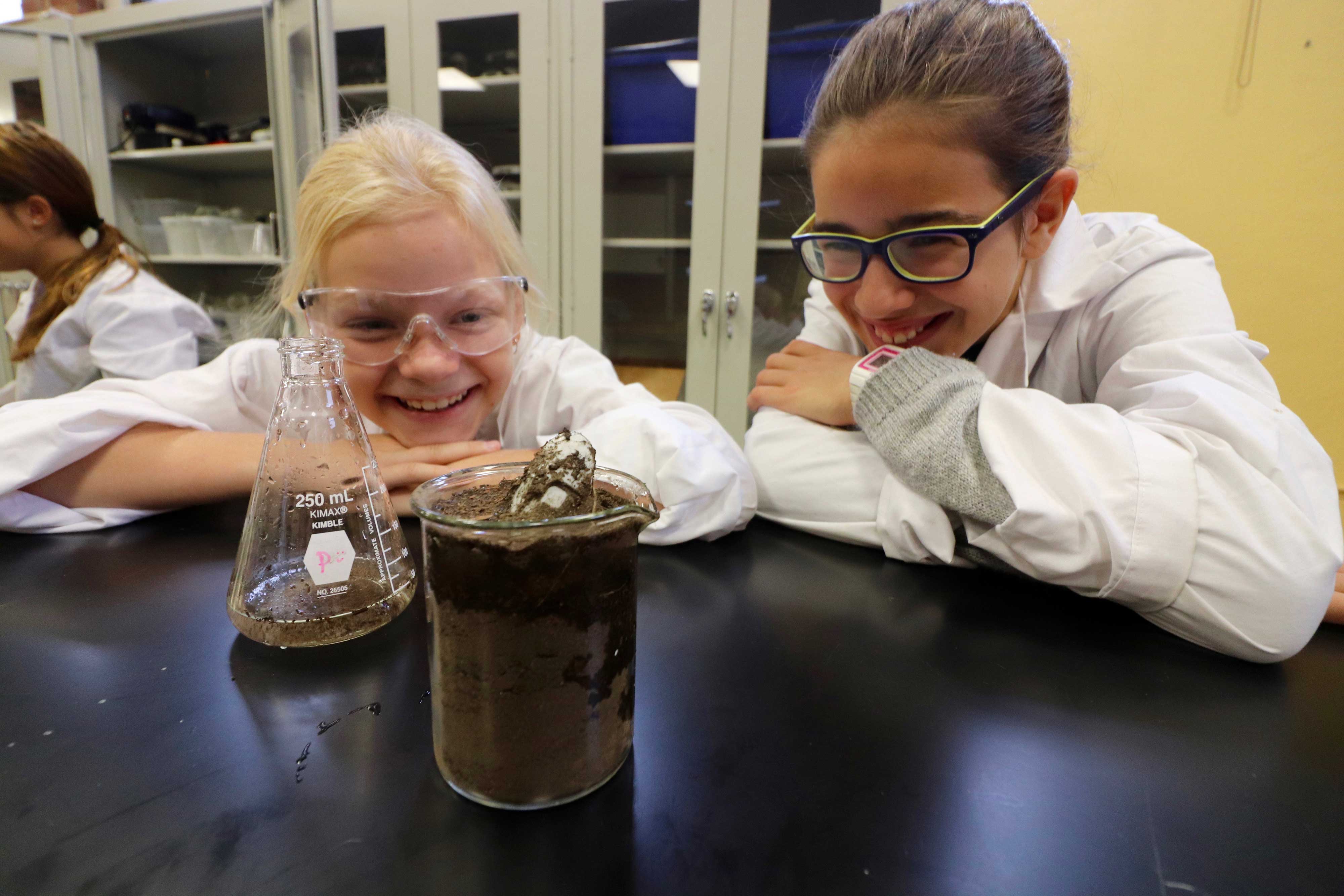 The brain is like a sponge - developing language skills early on has lifelong benefits
Multiple studies have shown that multilingual speakers have a greater aptitude for concentration, resolving conflicts, and empathizing with others. Overall, the multilingual brain is much more flexible, even into old age. Experts agree the best time to begin learning languages is at an early age. In her TED Talk "The Linguistic Genius of Babies" Patricia Kuhl, an internationally-recognized researcher on early language and bilingual brain development, explains:
Infants' brains are very malleable, and therefore grow depending on which cognitive functions are used most. As children grow up multilingual, their brain quickly adapts to speaking two or more languages, forming the networks and connections that allow them to cope with the heightened cognitive demands.
For a young child language learning is unconscious and does not overwhelm the brain; on the contrary, it stimulates brain development in ways monolingual children may not experience.
German language skills are not always necessary for admission
Parents are often surprised to learn that a high percentage of students at German Schools in North America do not actually speak German at home. So, why would a family who has no connection to Germany, through language, location, or ancestry, introduce their child to the German language and choose the German approach to education?
Answer = Opportunities
Multilingual children gain distinct advantages for their future
Emphasis on independence and development of critical thinking skills
An environment where each child can learn and grow at their own pace
Shift away from rote memorization and multiple-choice assessments
Preschool students are accepted regardless of their mother tongue, as all students are learning German, English, and even French in some schools. Students in lower grades of Elementary School may also gain admission with no German language proficiency depending on a number of other factors - please check with your local school for specifics. Several of our schools offer a fast-track program or additional support for students up to Grades 4 or 5 for motivated families whose children can handle an intensive German language introduction alongside the grade- level curriculum in other subjects.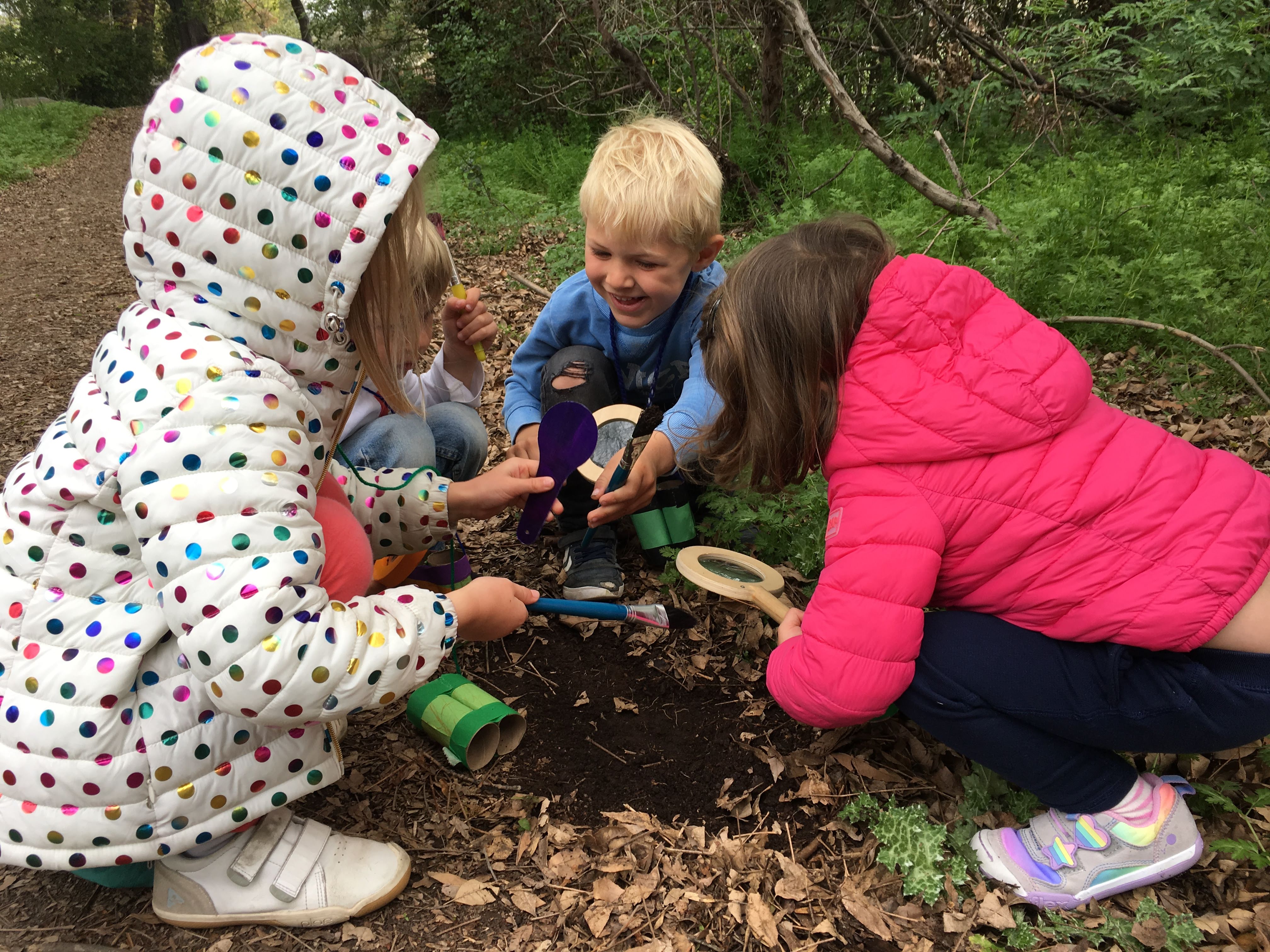 "Two" many languages?
Early research regarding bilingualism focused on the philosophical side, but in the last 6-10 years new data supports what we have seen to be empirically true in bilingual learners at our schools - the creation of bilingual programs and curricula enhances learning and influences acquisition of additional languages. Meaning you are not losing by addition.
There is, however, a high level of fine tuning required when it comes to weighing out the specifics of curriculum content with language in our programs. German Schools Abroad have become masters of creating curricula that package content inside of two or more languages, along with the effort to make the student's socio-emotional development a priority.
But why German?
German scientists, thinkers and poets have long contributed to many of the world's most impressive achievements. Germany is the strongest economy in the European Union, ranked fourth in the world, and is at the forefront of technological innovation. By attending a German School in North America, students will not only learn German as a language but also inculcate the German way of thinking with regards to problem solving, task completion, approaching various life situations, and overcoming challenges. With a German education your child gains so much more than an additional language.