JOINT WEBSITE OF GERMAN SCHOOLS IN NORTH AMERICA
Info for College Reps
The German education system differs from those in other countries in that there is a much stronger focus on sciences and languages, producing high-performing, intellectually curious students. As part of a global network of over 140 German Schools Abroad, the North American German schools are recognized by the Permanent Conference of the Department of Education of the Federal Republic of Germany, as well as the Department of Education within each local state. Each school in North America offers a multilingual and multicultural education.
We are committed to developing students who will contribute to the life on a college campus and beyond. Our students bring a number of important qualities such as leadership, willingness to take risks, initiative and drive, sense of social responsibility, openness to all cultures and commitment to service.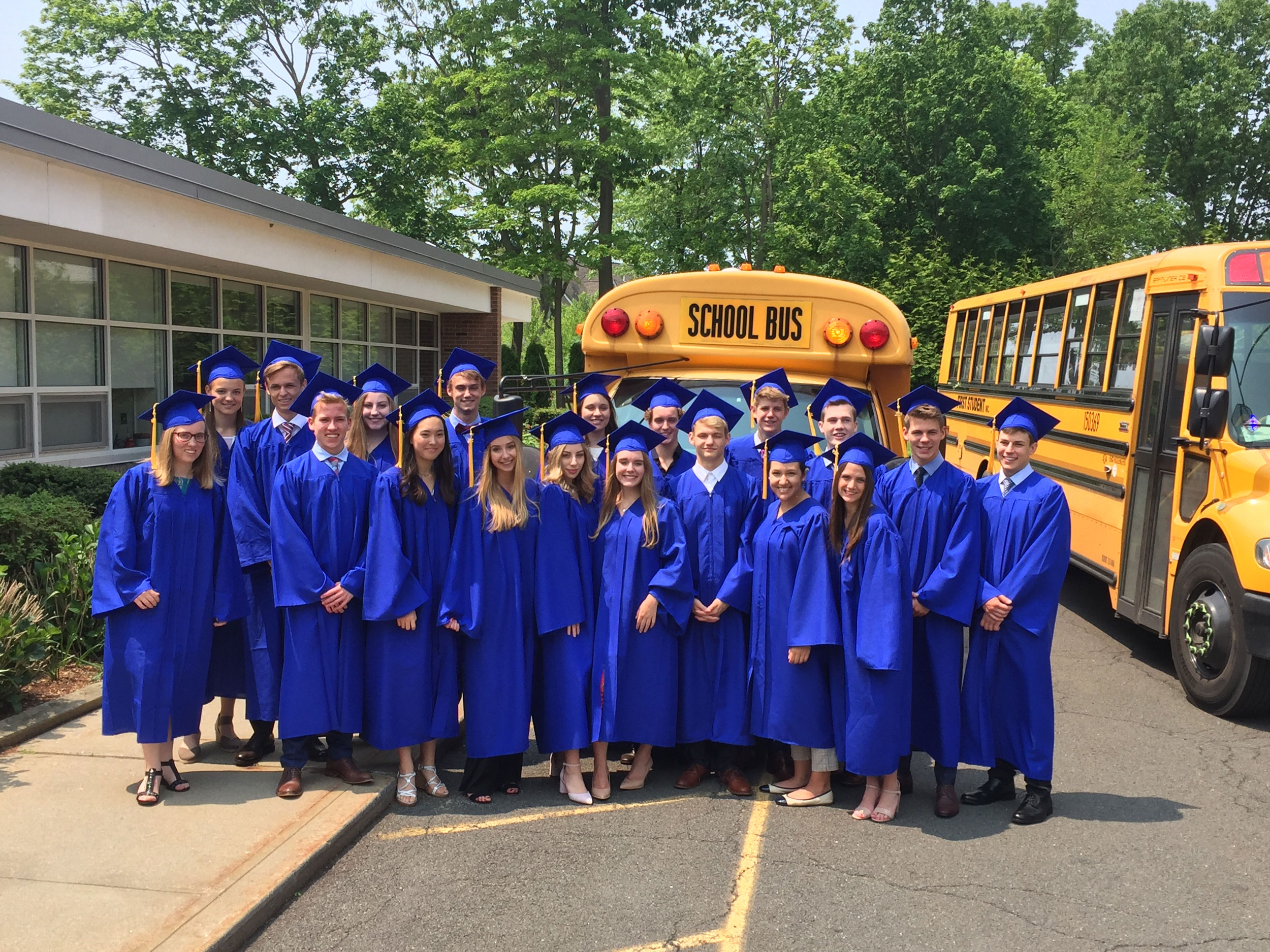 World-Class Curriculum
University admissions directors and college representatives around the world highly regard the German International Abitur, Germany's highest college preparatory diploma. You may be familiar with the International Baccalaureate (IB) and British A-Levels programs; the DIA curriculum is comparable in its rigor, but differs when considering breadth and depth of subjects studied. Their academic background, combined with the relative uniqueness of an DIA diploma, gives our graduates a distinct advantage in starting off strong in college and sustaining their level of commitment through their higher education journey.
When students begin the highly acclaimed and accredited DIA curriculum, they benefit from a strong network of schools worldwide, who share best practices and offer intercultural exchanges. The carefully developed bilingual, interdisciplinary curriculum provides students with an excellent foundation in languages, the sciences (Biology, Chemistry, Physics), mathematics, and the arts. The unique program inspires academic and artistic achievement and fosters the development of inquisitive, critical thinkers who possess a sophisticated awareness of, and commitment to, global and social issues.
Our graduates are eligible to study at any German university; though highly desirable or competitive programs may require a certain score. Students are also regularly accepted to colleges and universities throughout North America, Great Britain, Europe and the rest of the world. DIA graduates stand out from a sea of applicants from more widely known programs. Once admitted, DIA graduates often find that they can receive college credit for their coursework.
The Core Curriculum
The academic program encompasses all the major disciplines of the arts and sciences, and meets both Germany's and local states' official requirements. There is also a unique and distinctive approach to bilingualism and independent learning across each school. The curriculum consists of project-based, cross-curricular, and independent learning opportunities to complement more traditional classroom settings.
On average, students have 10 different classes across 33 periods per week. While a minimum of half of DIA subjects are taught in German, several subjects are taught bilingually. Below is an example highlighting the areas of study and language of instruction:
| | |
| --- | --- |
| Area of Study | Years/Language of Instruction 9th to 12th grade |
| German | 4 years/German |
| English | 4 years/English |
| French/Spanish | 2-4 years/French or Spanish |
| Mathematics | 4 years/German |
| Chemistry | 2-4 years/Bilingual |
| Biology | 2-4 years/Bilingual |
| Physics | 2-4 years/German |
| History | 4 years/Bilingual |
| Art | 4 years/German |
| Physical Education | 4 years/German |
| Ethics | 3 years/German |
| Music | 1 year/German |
| Regional History | 1 year/English |
| Regional Government | 1 year/English |
| Geography | 1 year/Bilingual |
| Economics | 1 year/English |
* Offered in the US and Canada according to local requirements.
Advanced Placement Courses
Starting in grade 11, most classes are taught on an equivalent level as an Honors or Advanced Placement (AP) class. Supplemental study for AP exams are offered at each school for students who are considering attending colleges in North America and wish to receive AP credit.
Each school differs in their offerings, but current AP classes offered include:
Biology
Chemistry
Calculus AB
English Language and Composition
English Literature and Culture
French Language and Culture
German Language and Culture
Microeconomics
Physics 2
Spanish Language and Culture
Enrollment in AP classes is based on a prerequisite grade in the previous semester, student performance, and teacher recommendation. Enrolled students are highly encouraged to take the AP exams.
Grading Scale
Class sizes at German Schools in North America are small in order to create an ideal cooperative learning environment, where students are encouraged to express themselves freely while working together toward shared goals. Because of this, most schools do not calculate a class rank. All exams in 11th and 12th, including the final German International Abitur, are graded on a scale of 0-15, with 15 being a perfect score. Perfect scores are a rarity. German School counselors provide a translation of the German grades into a US grade report for North American colleges to facilitate comprehension and comparability with other applicants.
Extracurricular Activities
Each school caters to the wide range of talents and interests with many after school courses, clubs, sports, and special programs. Extracurricular activities give students the opportunity to try something new or explore an interest in more depth. Activities differ from school to school, but here is a sampling of current offerings across disciplines:


Arts, Music, & Theater: Ballroom Dancing; Dance; Choir; Drama/Theater; Hip Hop Dance; Graphic Design; Open Art Studio; Percussion; String Orchestra
Career: Architects, Career Counseling; Career Day; Film Making; Internship Week; NASA Space Academy; Research Project; Robotics; STEM Club
Language & Culture: English Club; Exchange Programs; Journalism; Latin Club; Swiss Club; Yearbook
Strategy & Problem Solving: Chess; Computer Science; Entrepreneurship Club/Business Sharks; Model UN; Programming
Service: Eco School; Human Rights Club, Interact Club
Sports: Archery; Basketball; Field Hockey; Kayaking; Karate; Paddle Boarding; Rock Climbing; Sailing; Soccer; Swim Team; Tennis; Track & Field; Volleyball; Yoga; Zumba